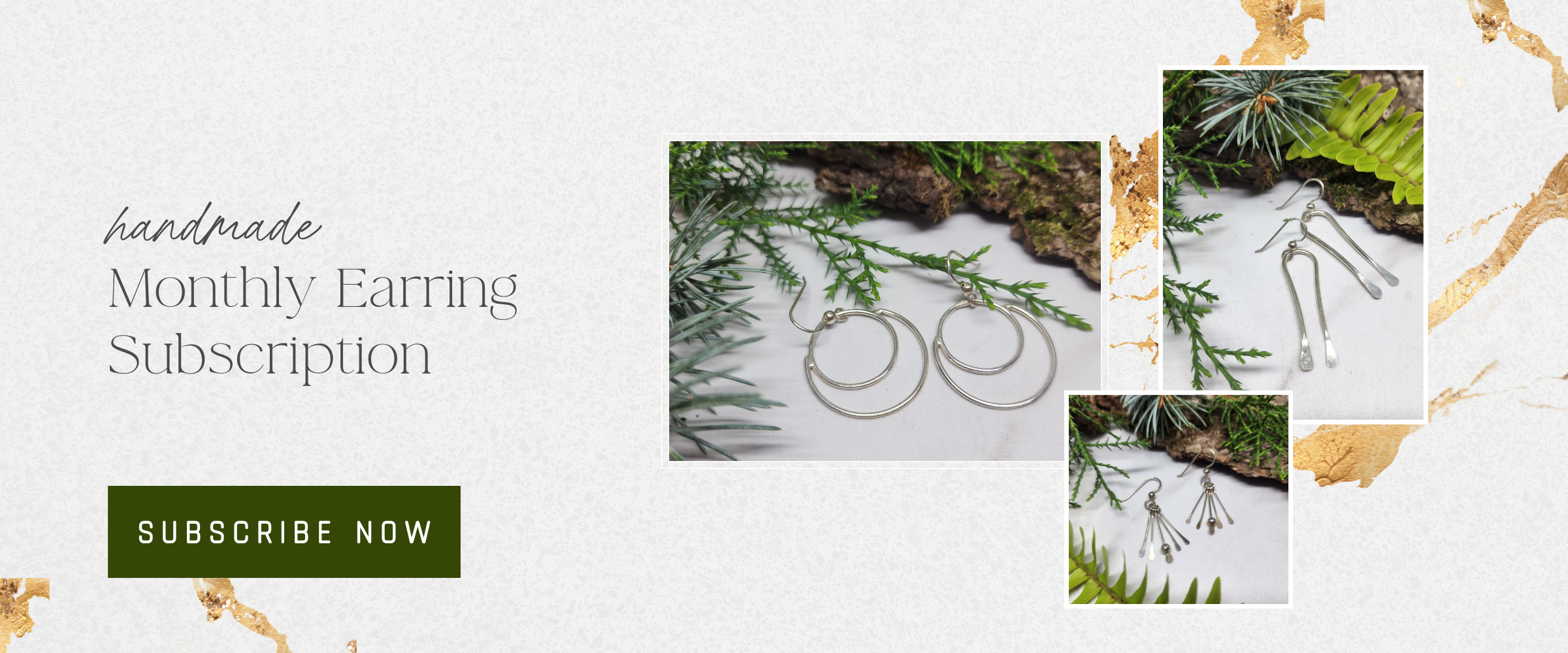 How it works
Each month you'll receive a pair of handmade earrings delivered directly to your doorstep!
Sign up and complete your account. Then, on the 12th of each month your subscription box will ship containing a pair of handmade sterling silver or precious metal earrings.
You can sign up for yourself or give the subscription as a gift!
Sign Up
Earring Subscription Box